Private Event Spaces at The Oasis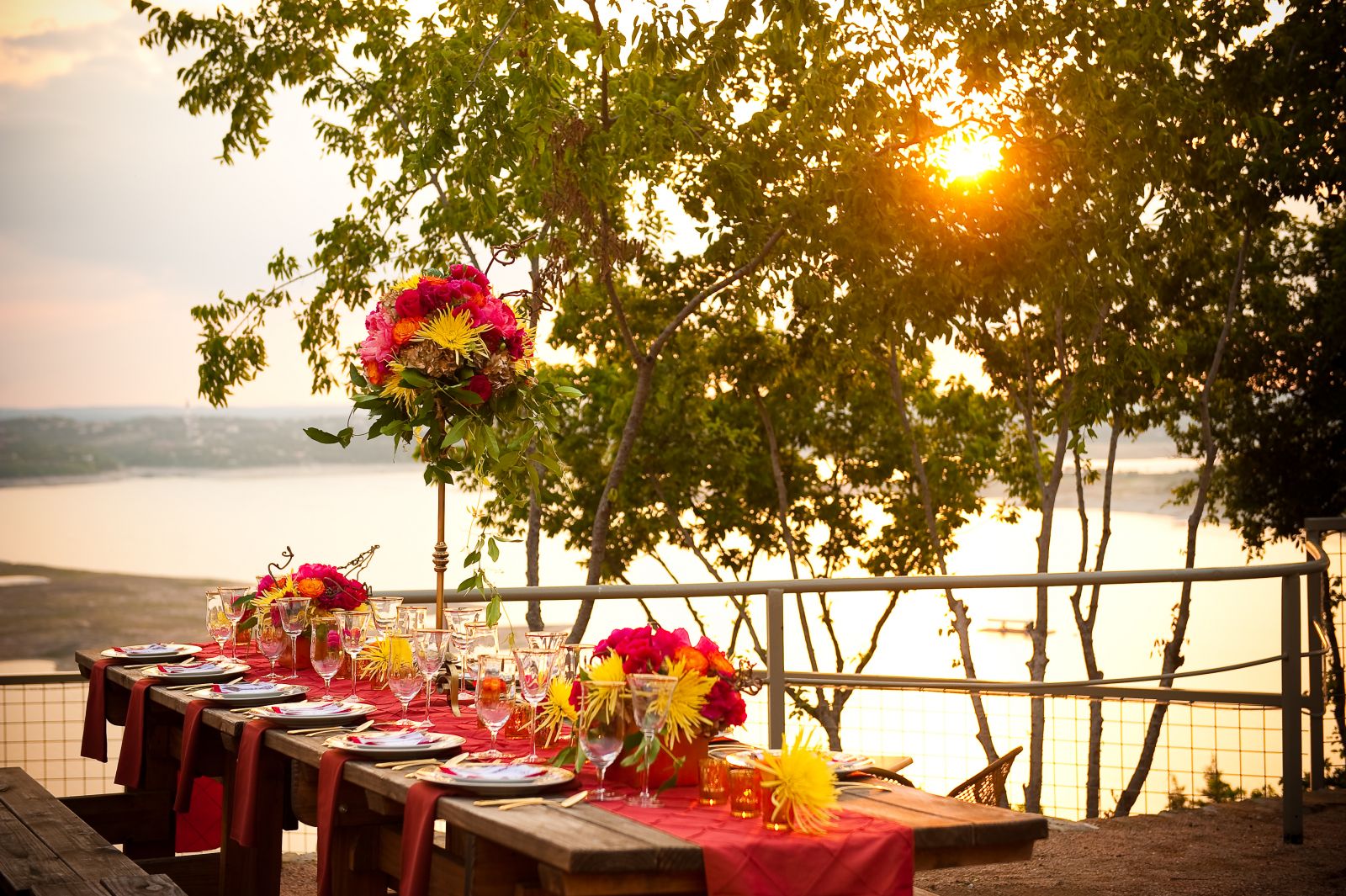 The Oasis features a variety of special event venues. Browse through the descriptions and photos to find the ones most likely to suit your plans. Click on any picture, venue title, or venue description to send an inquiry form to our Events Department. We are here to work with you to make your event a successful and worry-free experience. Here are some points to consider:
Most of our event venues include an indoor space plus a deck. For example, the Lone Star room includes the Lone Star deck, the Sunset Villa includes the Sunset Villa deck, etc.
If you reserve the "point" of the Vista Grande deck, you will also have the indoor Vista Grande room.
The only decks that can be reserved without and indoor space are Beau's Backyard and the Starlight Terrace.
Only the Top of the Oasis and the Sunset Villa are accessible via the private "Bell Tower" entrance, as opposed to the main Oasis entryway.
Beau's Backyard can be completely reserved for your private event if you have a group of 100 to 300 guests. The Starlight Terrace can be completely reserved for your private event if your group numbers 100 to 500 guests.
During scheduled public performances at the Starlight Terrace and Beau's Backyard, you can reserve a special roped-off area for your group of 25 to 100 guests.