Upcoming Events
Starlight Terrace Music Cancelled for a Private Event
April 21, 2019
Starlight Terrace has been booked for a private event. Please join us on your main level for dining.
Easter Brunch
April 21, 2019
10:30am - 2:30pm
Please join us for Easter Brunch at the Oasis. To make your reservation, or for more information please contact OasisOnLakeTravisEvents@gmail.com or call 512-266-2442 x9.
General dining will serve the regular menu starting at 11am on a first come basis. No reservation is required for general dining.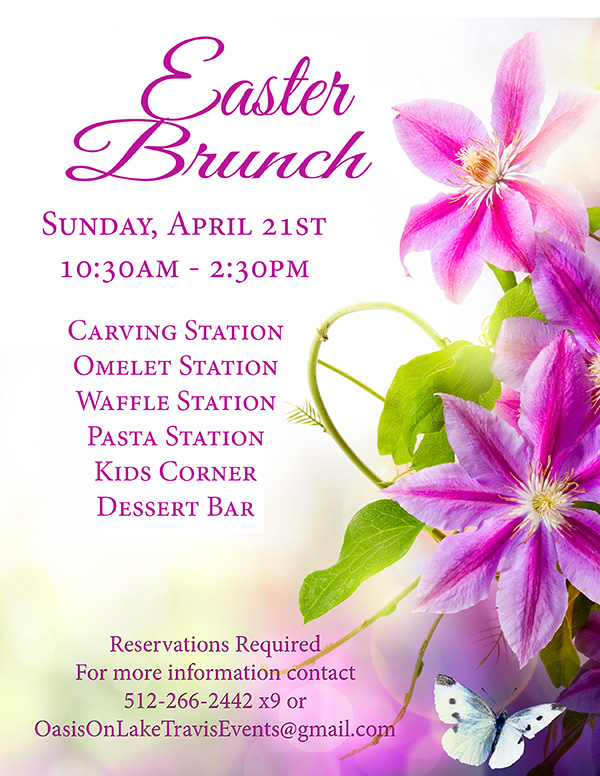 Suede in Starlight Terrace
April 26, 2019
7:00pm - 10:00pm
Suede brings high energy rock to
Starlight Terrace!
​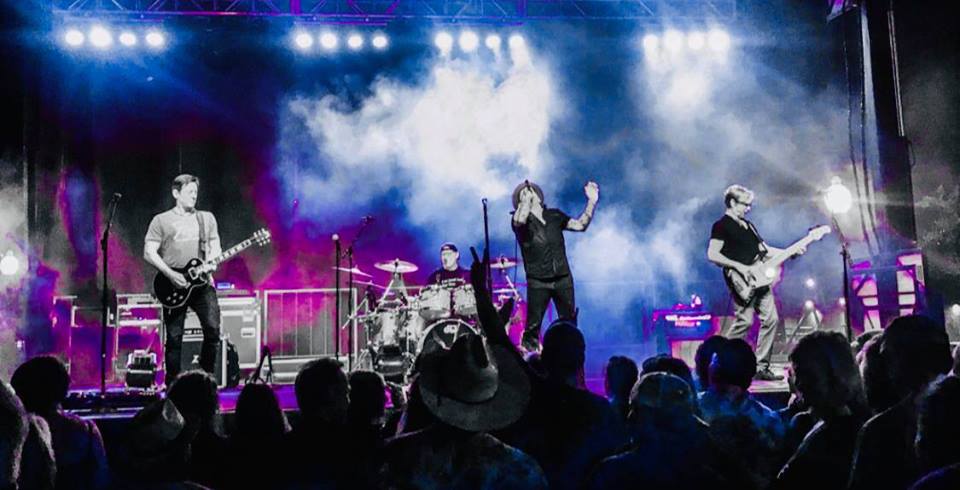 The Eggmen in Starlight Terrace
April 27, 2019
7:00pm - 10:00pm
If you like the Beatles you will love The Eggmen.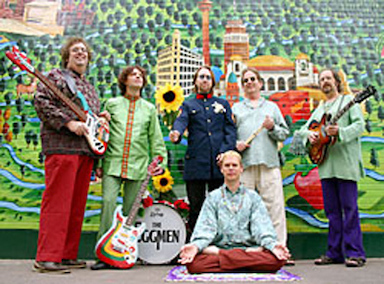 The Brew in Starlight
April 28, 2019
7:00pm - 10:00pm
Join us ever Sunday for Salsa night with The Brew. Dance lessons provided by Tony during the band break.